With the recent review of Lockdown on May 7th, and the Prime Minister's address on Sunday around lifting restrictions, it's very tempting to make predictions about the future. Forecasting is a notoriously difficult task – you might even say it's a fool's errand – but us humans are hard-wired to think about what's around the corner and how we can plan for it.
Although lockdown restrictions around were eased in terms of going outside, there was no change in how estate, agents can operate. However, it's comforting that estate agents have been earmarked in recommendations for which businesses should be allowed to re-open first: a welcome acknowledgement that moving home is an important part of life.
Enquiries from buyers are also on the rise at estate agents up and down the country, while the property portals are also reporting increased numbers of visitors. This means sentiment and appetite, two of the property market's key drivers, are firmly in place.
As estate agents we are naturally optimistic and the current willingness of lenders to lend and buyers to buy suggests there is much to be positive about. But with a crystal ball firmly in hand and a finger to the wind, let's explore some possible outcomes and how they might affect your plans to sell your home.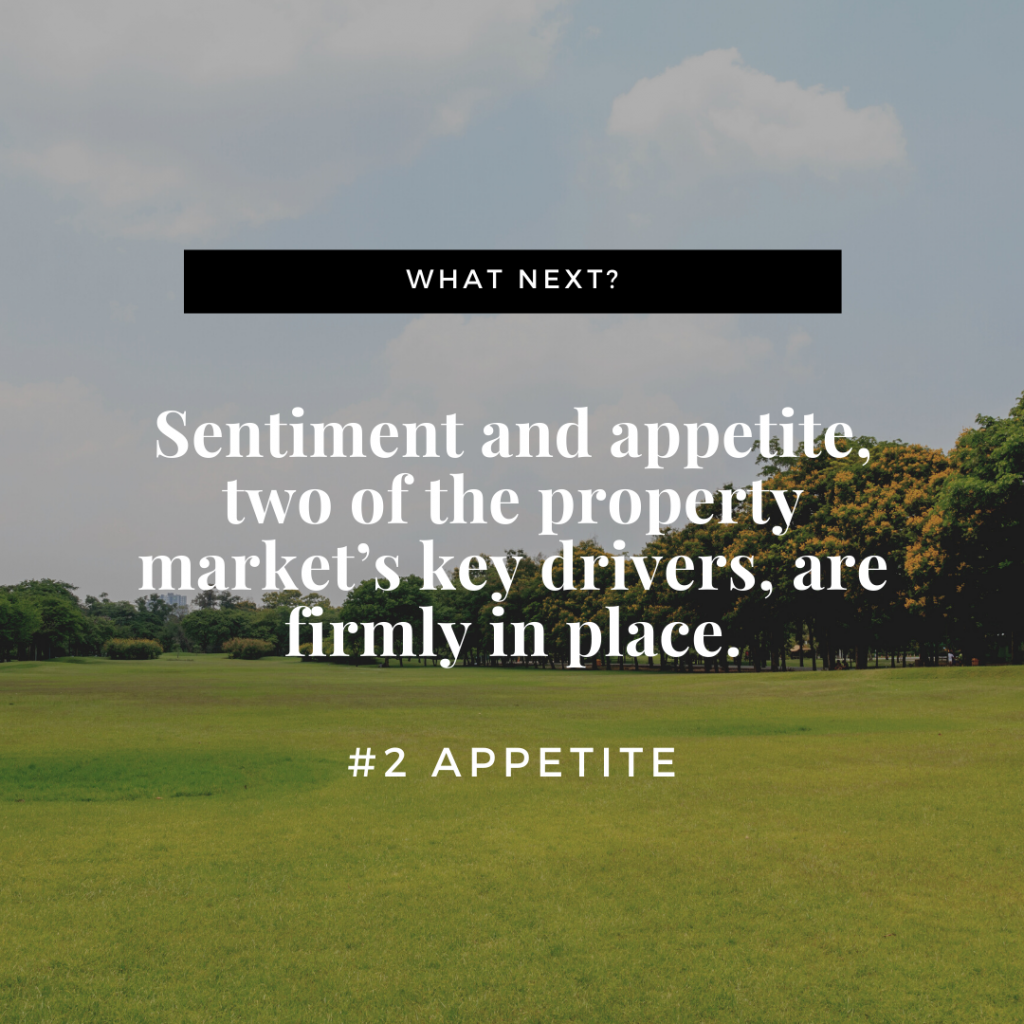 SCENARIO 1: CONTINUED LOCKDOWN
Hopefully not for much longer, but for the sake of argument here is what you can do if lockdown continues beyond next month or if any restrictions that remain in place prevent an immediate return to business as usual.
If you don't have an Energy Performance Certificate (EPC) that is less than 10 years old, or unless your home is exempt, you will need to wait until inspections are allowed again before you can put your property on the market.
If you do have a valid EPC, the next step would be to arrange a virtual valuation where you take us on a video tour of your home via your smartphone. We can then advise on price and give suggestions on presentation. Marketing your property in this way is not ideal because your sale will be founded on neither the estate agent nor buyer having visited. This could leave a number of open questions around room measurements, descriptions, light levels and even maintenance issues. It's not an impossible situation, but we'd only recommend it if your situation is urgent.
For as long as restrictions remain around photographers visiting homes, you'll need to take the photos of your property. While buyers will make some allowances for non-professional photography, the pictures do nonetheless need to be good enough to attract enquiries. Essentially, rooms need to be tidy, the camera needs to be held vertically, and all interior lights should be turned on. We can give you further guidance.
We can arrange virtual viewings by group calls using various apps like Whatsapp, Zoom and Skype. Some sales are being agreed through virtual viewings, although generally subject to a physical viewing taking place before exchange of contracts. That does introduce an unusual variable, but buyers who are already familiar with the location of your property might be happy to commit.
Conveyancers are still working during lockdown and some lenders are willing to issue mortgage offers on some types of property without a visit from a valuer. That means your sale could advance quite significantly through an extended lockdown period.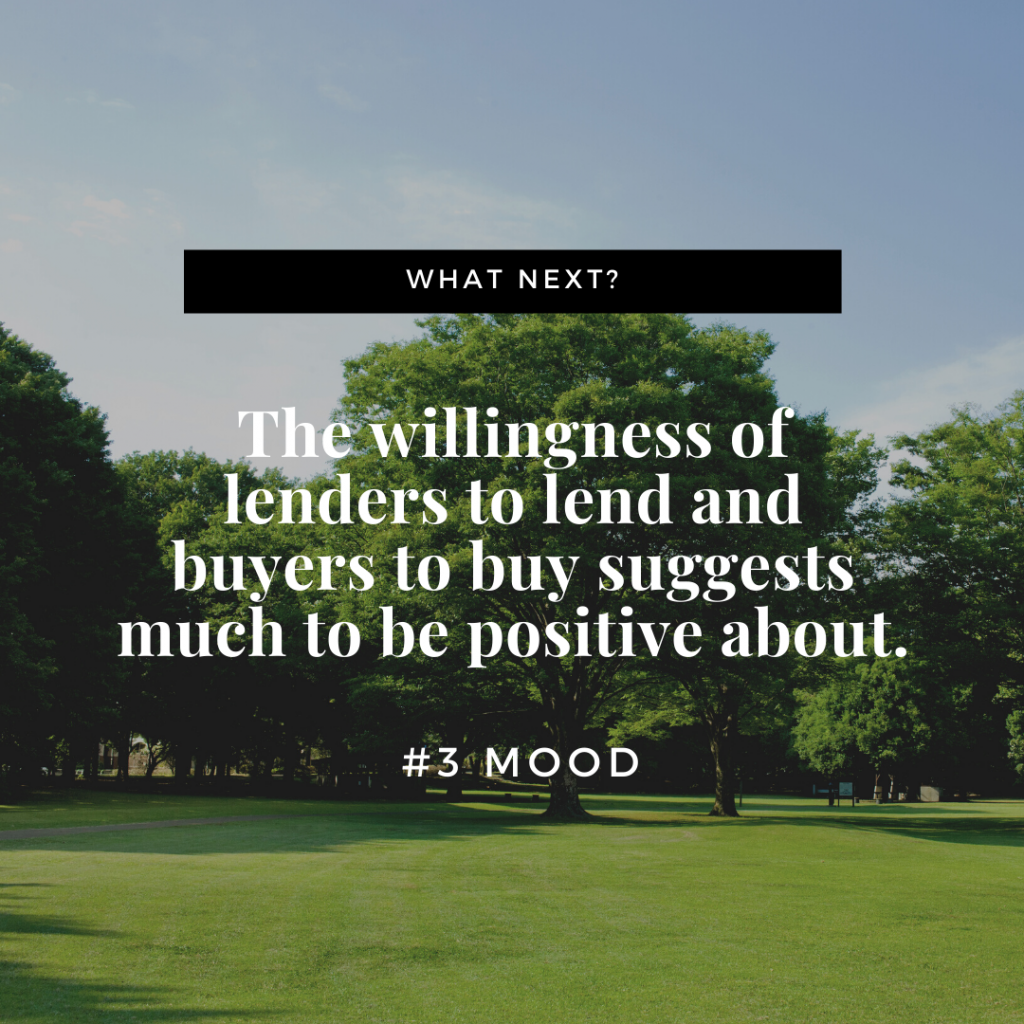 SCENARIO 2: A BOUNCE BACK
Very simply, activity levels return to somewhere near before lockdown. The market was showing very good signs of recovery from the uncertainties over Brexit and the General Election, while sentiment was excellent among buyers and property values were beginning to lift. There was a remarkable sense of get-up-and-go from every quarter that was cut suddenly short, but whose spirit wasn't quelled.
In the event of an instant bounce, we'd suggest acting immediately to get your property on the market. Many people will want to get back on track with their lives and plans which could well result in photographers, energy inspectors and estate agents being overwhelmed with requests to get properties listed. So if a date is set for lockdown to end, get those appointments booked in as soon as you can.
That possibility also makes now the time to deal with any outstanding issues that might detract from your home's saleability: the decor, the clutter, the kerb appeal, the cleaning. You can find other articles on our blog to help you prepare your property for sale, or you can arrange a virtual tour with us now so we can advise you on how to be ready when the moment comes.
Discussions between the housing minister and estate agency representatives have focussed on how to allow viewings while keeping social distancing and other safety measures in place. If you are home at the time of a viewing you may be required to wait outside, while potential buyers could be asked to avoid touching surfaces and to attend alone or as a couple, with any children left at home. Agents are likely to be instructed to carry wipes and disinfectant, while everyone attending will probably have to wear masks and gloves.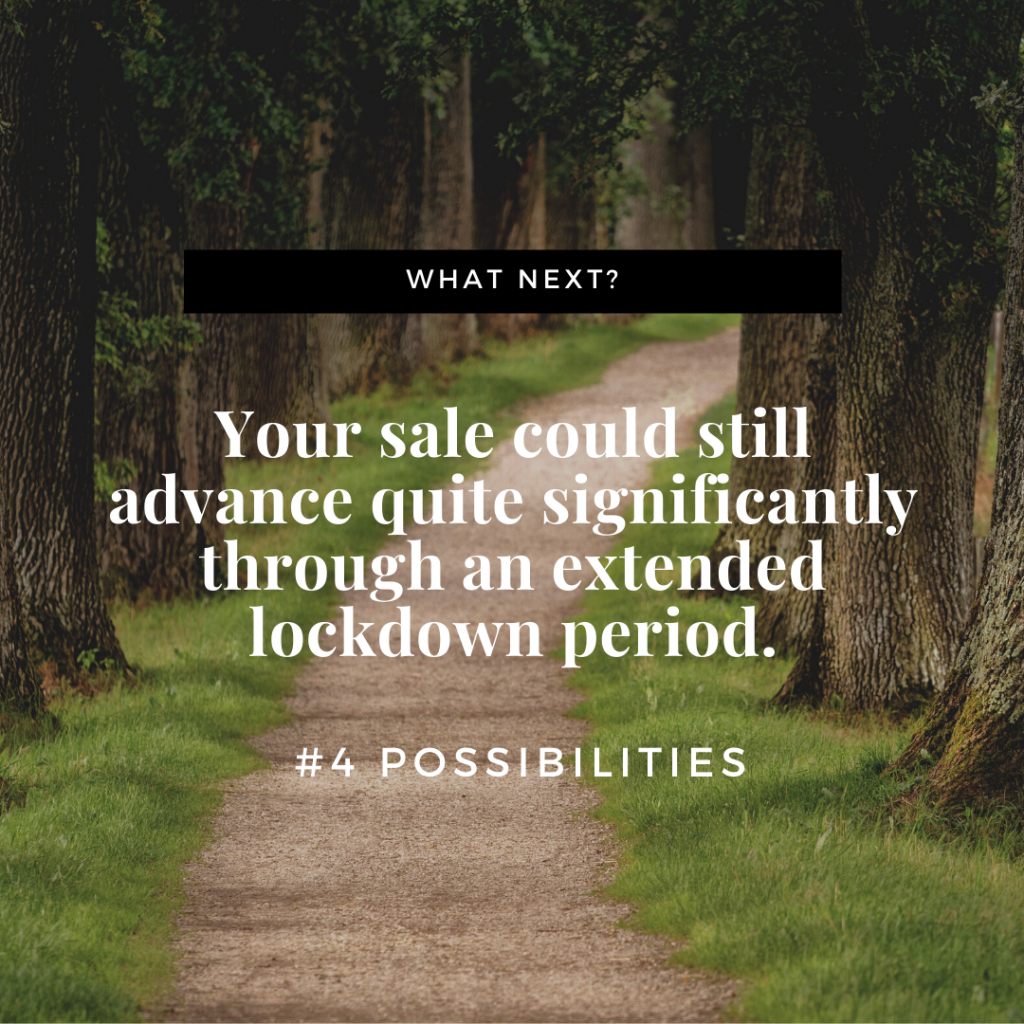 SCENARIO 3: SHORT-TERM UNCERTAINTY
As yet, we simply don't know the full effect of lockdown on the UK economy and how that will translate into employment figures, buyer sentiment or whether lenders will tighten their criteria to protect themselves.
It's eminently possible that we may be in for a short pause: a few modelling exercises have predicted a short, sharp, shock to the economy for a few months after lockdown, with a recovery in the final quarter of 2020.
Much is made of negative press commentary and, while gloomy headlines can affect the market, sentiment among buyers is also driven by the behaviour of lenders: if mortgages are readily available and not overly restrictive around deposits or other security, that may be enough to sustain a sufficient level of enthusiasm among buyers. It's in the genes of Britons to own a home!
However, uncertainty could see a slight dip in prices. Just as property owners can take advantage of a seller's market, buyers understandably do the same when conditions are different. The prospect of a short-term dip could also be seen as an opportunity among first-time-buyers to get on the property ladder.
A few months isn't enough for a large drop, and you may find a single-digit dip can be absorbed by the equity in your existing property, or recouped on your purchase. If you are buying a property that is more expensive than your current home, a short-term dip could work in your favour as the gap decreases between your selling price and buying price.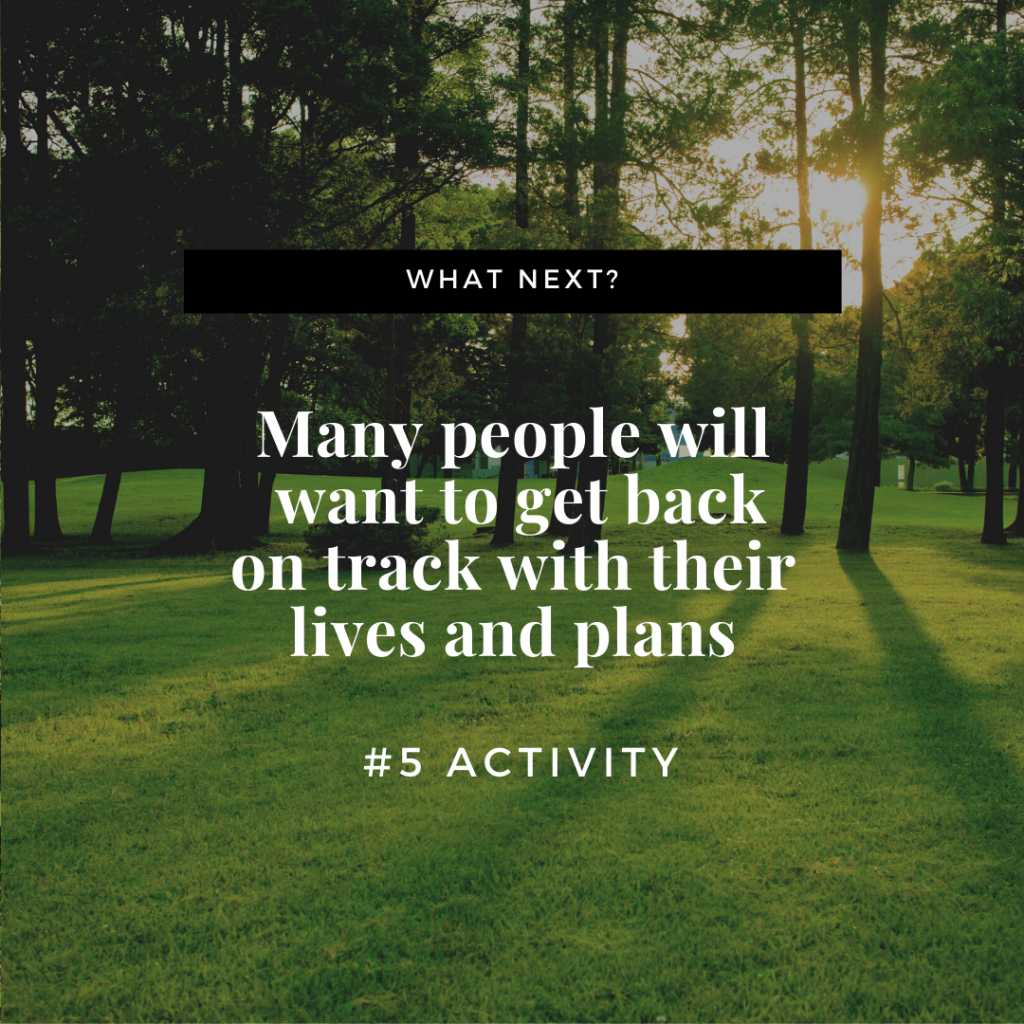 SCENARIO 4: A LONGER ECONOMIC DOWNTURN
The dreaded "R" word! We are now into full-on, long-term speculation that requires a look beyond an unconfirmed period of short-term uncertainty. Given that we won't even know the effects of that until the autumn, it's unwise to dwell too long on something that may very well never happen, so we'll take just a very short look.
Generally, the immediate effect of a recession on the property market is that lenders and first-time-buyers press pause, which starts a ripple effect. The beginning is usually the worst as everyone takes a deep breath and braces themselves, but people's lives do have a habit of moving forward regardless of economic conditions.
It's far from impossible to sell your property in a recession, but it calls for determination and realism. Most moves are people trading up, which makes a larger fall in house prices very profitable, as long as you can see beyond the sale price of your existing home. That can be a challenge, but if the overall numbers work, you may be able to make a move that was otherwise impossible (and more than worth your while).
Let's leave that discussion there until we know the next chapter of Covid-19 and how our daily lives will be allowed to progress. Whatever that brings for the property market, we are here to give you straightforward advice and support in helping you make the right decisions about your move.