Rochills Property Management Walton on Thames
We believe the loyalty we receive from our Landlords is what sets us apart from the competition. Your property is an important financial investment and this means we are always looking at how you, as a Landlord can get the best out of your property. We will ensure you receive professional advice at all times and guidance on how to achieve the maximum return on your investment.
Our Customer Service Principles
We have four guiding principles that have served us and our clients well
Consultancy not Management – We aim to make sure our landlords receive the best possible service at all times. As a result, our head of property services will regularly meet with our landlords to advise on how they can best optimize their investment, build a longstanding relationship and get regular feedback on what is going well and on what we can improve.
Trust is hard earned – We realise that you have to earn people's trust and invariably action speaks louder than words. We make sure that we dedicate a property manager to each property so that the Landlord has one consistent point of contact with whom they build a longstanding and fruitful relationship.
Meet the extended family – Every few years we invite our contractors to come and re-pitch to remain on our preferred suppliers' list. We have a thorough in house process in place which allows us to decide whether prospective contractors meet the standard of service that we wish to portray to our clients. This way we can confidently reassure our clients, both tenants and landlords that any contractor who walks through their door has gone through some rigorous internal checks.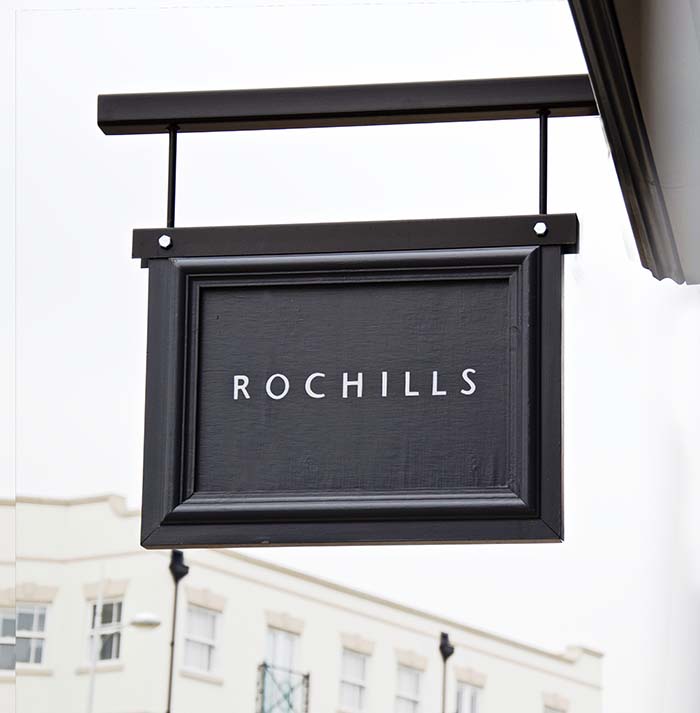 Call Us Today
01932 22 21 20

Would You Like To Know How Much Your Property Will Rent For?
Speed and Experience
I have used Rochills Estate Agents for the last three years to secure tenants for several of my properties. The customer service is fantastic and I am always kept fully up to date with all progress and viewing feedback. The advert for my property goes up within an hour and viewings tend to follow very shortly after.
The speed in which my home is let never fails to astound me, I think two weeks is the longest that it has taken and that was due mostly to indecision by tenants and therefore there was nothing Rochills could to speed this up. Also I obtain excellent advice about the property industry and always find their property blog wwww.waltonpropertyblog.com very informative.
I would recommend Rochills to anyone looking for hassle free property management or lettings, as a Landlord I am reassured that the team at Rochills are looking after me and my property as they would their own homes.
Quality Tenants and maximising my investment
I have let my properties with Rochills over the last ten years and have had an excellent experience with them.
They find tenants very quickly and do not comprise on the quality of tenants. They use their landlord experience in vetting the tenants and I feel that I can trust their judgement.
Furthermore their systems and processes and staff are excellent. I feel confident that my property is in safe hands and looked after by professionals. I would highly recommend Rochills.
Why Choose Rochills Management Services?
Rochills property management team have a reputation for being one of the best in Surrey. This is backed up by our awards to date. We pride ourselves in ensuring your property investment is handled with the utmost care. You will be assigned a dedicated property manager who will be responsible for maintaining and growing the value of your investment.
You can expect the following service from us:
A dedicated property manager who will have an intimate knowledge of your property.
Regular inspections which are meticulously carried out to identify maintenance issues before they become problems.
We deal with routine matters such as obtaining gas safety certificates, arranging independent inventory checking at the beginning and end of every tenancy.
We collate monthly income and expense statements for the production of consolidated statements for tax purposes.
A local office to the properties we manage. This means we can respond quickly and confidently ensuring all property issues are dealt with in an effective and efficient manner.
A regular meeting with clients for those who want to review their portfolio performance, what has gone well and what can be improved.
Above all you can expect a friendly and professional service at all times.