Landlords Walton On Thames
We are a family firm with 50 years' combined experience in the property industry and our ambition is to bring family values of honesty, support and trust to what we do. We take great care and pride in our work and we would love to help you with your landlord and rental needs.
We promise to give our best efforts to ensure every tenancy goes smoothly. We explain all the legal stuff in plain English. We commit to attend to all the paperwork punctiliously and promptly so everyone else can get on with their lives. Read more about why choose Rochills.
Let Rochills Protect Your Investment
Rochills is run by landlords and therefore best placed to guide and advise you through the process. Our aim with our letting services is to assist you in ensuring that you let your property with minimum stress while ensuring your property is:-
Well managed
Achieving the maximum yield by minimising voids and unnecessary costs
Minimising your risk of bad tenants
We have a formula to achieving the above three points through our many years' experience as landlords in the local area.
If you are about to let your property, you need a name you can trust so call us on 01932 22 21 20 and we will spend time to discuss how we can help you.
"Exactly what you need when you're working with an agent…"
Over the 10 years I have had the pleasure of working with most of the staff at Rochills. They have got me the best deals I could possibly have got, I have been really happy with the prices they have got for me on my properties. And when they have been letting them out, Sarah and Jurgen have been awesome at keeping them managed, keeping the payments coming in which is exactly what you need when you're working with an agent.
Do you need to report an issue with your rental property?  Click the icon link above to report all issues directly to our team.
Call Us Today
01932 22 21 20
We Specialise In Helping A Wide Range Of Landlords…
Professional
Letting property is your full time job and your primary source of income.
Average number of properties owned are between 2 and 4 but there is a percentage of you of that have 21+ properties in your portfolio! You expect fast response times and understand that voids and quality tenants are key.
Investor
Property is your secondary source of income and you see this as a long term investment.
Average number of properties owned, over half of you have between 2 and 4 properties. Quite a number live more than 5 miles from their investments so your local knowledge is key to you.
Accidental
You are letting out a property due to a change in your circumstances, such as a new job or moving in with a partner. Over 50% of you tend to prefer their property to be managed. Value for money and being local to the property is important to you.
First Timer
You have intentionally became a landlord and are letting out your first property.
You are probably looking to build a portfolio despite your inexperience and see property as a sound investment. Nearly half live within 5 miles of their property. You tend to want some insight on the local property market, so local knowledge is key to you in order to make further investment in the property market. Staff expertise is essential or important to you when picking your agent.
Register Your Property With Us Now
Speed and Experience
I have used Rochills Estate Agents for the last three years to secure tenants for several of my properties. The customer service is fantastic and I am always kept fully up to date with all progress and viewing feedback. The advert for my property goes up within an hour and viewings tend to follow very shortly after.
The speed in which my home is let never fails to astound me, I think two weeks is the longest that it has taken and that was due mostly to indecision by tenants and therefore there was nothing Rochills could do to speed this up. Also I obtain excellent advice about the property industry and always find their property blog www.waltonpropertyblog.com very informative.
I would recommend Rochills to anyone looking for hassle free property management or lettings, as a Landlord I am reassured that the team at Rochills are looking after me and my property as they would their own homes.
Quality Tenants and maximising my investment
I have let my properties with Rochills over the last ten years and have had an excellent experience with them.
They find tenants very quickly and do not comprise on the quality of tenants. They use their landlord experience in vetting the tenants and I feel that I can trust their judgement.
Furthermore their systems and processes and staff are excellent. I feel confident that my property is in safe hands and looked after by professionals. I would highly recommend Rochills.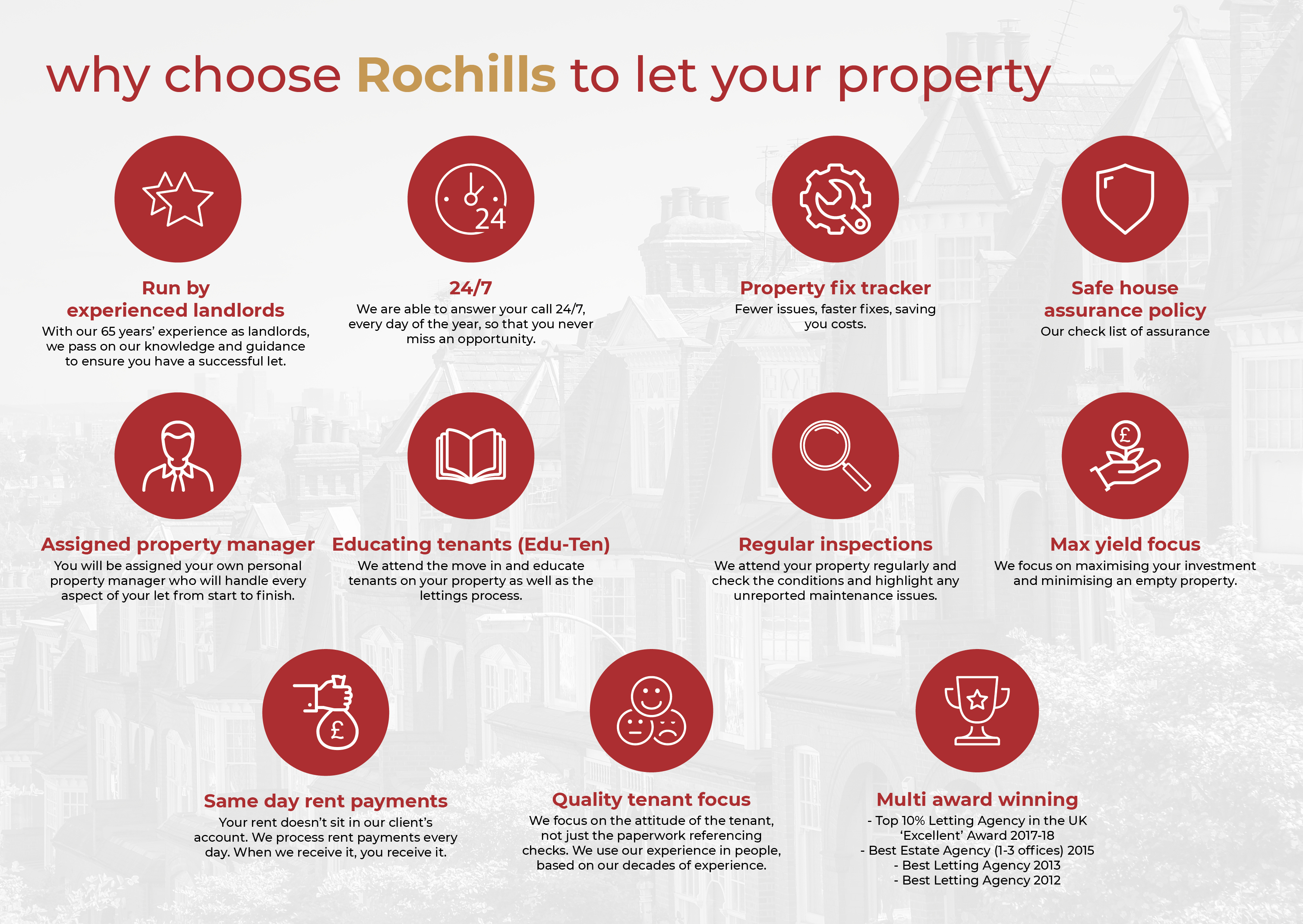 Would You Like To Know How Much Your Property Will Rent For?
Helpful Hints and Tips On Letting Your Property
Moving house is stressful, moving house with kids… well, that can be a recipe for meltdowns, tantrums, and sleepless nights. As parents, you're probably moving house for logical reasons: you need more space, you want to be closer to good schools, you've found a better...
read more