Rochills Unique  is a leading residential estate agency specialising in Unique Property within the Surrey Area . Built from passion, we understand what it takes to perfectly position distinctive homes within the property market and achieve their highest values.
As our client, you will receive impeccable marketing and a bespoke strategy for success designed around you and your Unique Home – Prioritising as little disruption to your life as possible, always with you in mind. There's no minimum value for us, our curated collection of unique homes span from quaint and quirky cottages to architect-designed masterpieces to period farmhouses tucked away in acres of woodland. We're looking for interesting homes that excite us to join our portfolio… and if we're excited by your home, our buyers will be too!
Your journey starts here.
We endeavour to offer you as our client a truly outstanding experience when buying or selling your unique home, and we're flattered that you're considering using us in your plans moving forward. We're more than just an estate agent, so from our family to yours – find comfort in the fact that your move matters and you'll be in safe hands whilst opening the door to your next chapter. If you'd like to find out how we can help you – please call us on 07930 408 527 or email us at [email protected]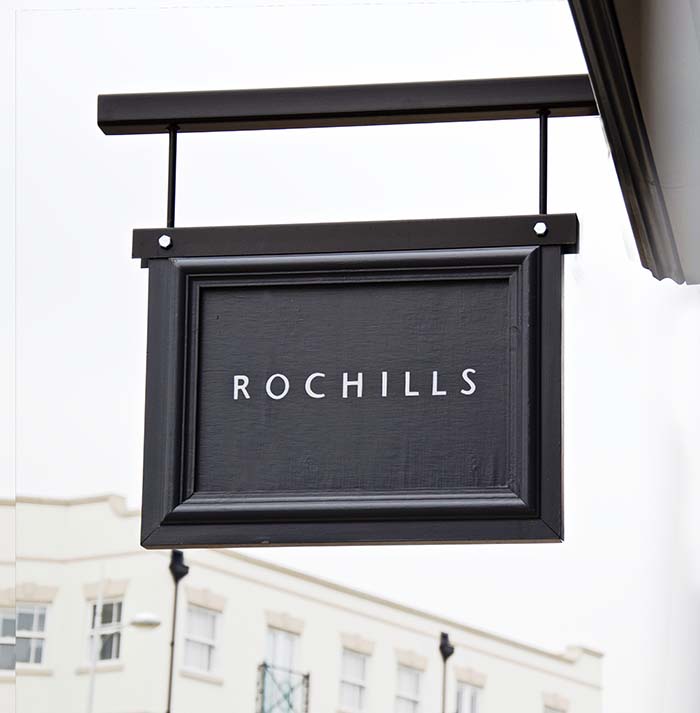 As a residential Landlord you have a huge responsibility to ensure your properties are legally compliant and your tenants are safe. It goes without saying that there has been a huge influx of legislation into the Private Rented Sector (PRS) in the last 10-15 years. Many of these pieces of legislation carry civil and in some cases criminal penalties if not adhered to. Unless you are a full-time professional Landlords, it is likely that you will not know or adhere to many of the finer details of legislation. It is therefore vital that your properties are let and managed by a professional and reputable local letting agency.
Get to know Marcel...
A bit about me: Originally I trained as a telecommunications engineer and progressed within different organizations such as Olympia, British Telecoms, Radio communications Agency, Department of Trade and Industry and Ofcom and more recently as a franchisee of Your Move. Each role enabled me to gain experience in management and business. Whilst working with these organisations I purchased and let properties and the combination of my work experience and property experience provided me with the skills to develop Rochills.
What made you change career and triggered you to become an entrepreneur? At the age of forty I felt that whilst running other people's business was enjoyable I was drawn to work for myself as an opportunity not to be missed.
In setting up Rochills what were your core objectives? To change the customers perception of Estate agency and remove the stress of moving. To enable staff to see that we are a people moving business. I would like my staff to want to come into work and have a sense of purpose.
What makes Rochills different? We focus on the moving experience and not just selling or letting a property. We make the clients the focus of our attention. We look at the client's journey rather than just the end goal. To achieve this we really need to understand the people we are dealing within a moving transaction. This way of thinking sets us apart and generates repeat business.
What strengths did you bring? Vision drive and determination to succeed.
What have you learnt?
Understand people: The sales and lettings transaction is reliant on a number of people who often have different vested interests. The team need to be aware of these and navigate the process in order to achieve the result the clients want.
You are only as strong as your weakest link and therefore an open culture of continuous improvement is paramount.
What do you look for in your employees? Good attitude, a desire to learn, the ability to overcome problems with solutions and a care for people.
What I do out of work: I love to travel and am a foodie, I love to spend time with my family love to talk and joke and have fun. I love gardening and a enjoy watching football.
Proudest moments to date: I saved two babies lives after they fell into a swimming pool. While working within the Government I presented to the Business Trade Minster and received a recommendation for my services. Lastly I am proud of what we have achieved with Rochills and proud of the three property awards we have gained.
Favourite Something: Cheese, cheese and more cheese!
Favourite Place: The river stretch by Walton Bridge, a great place to watch the world go by while enjoying lunch with the Swans and great views of the River and the Bridge.
Get to know Sarah...
I started work at the age of 16 at Guinness Mahon Bank in the City of London when the cost of my annual season ticket exceeded my salary!!. After a couple of years, I moved to a Japanese bank called Hokkaido Takushoku Bank Ltd where I spent 10 years in the Foreign Exchange Department during which time I was a money market trader for Sterling and Japanese Yen. Despite the long hard hours, working in the City of London was an exciting time in my life where I learnt how to make instant decisions and to prioritize tasks, two attributes that have stood me in good stead throughout my life both professionally and personally.
After the birth of our first child, some twenty-five years ago, I moved to High Street banking and have worked for both Halifax and Barclays. As landlords ourselves for over 30 years it was inevitable that Marcel and I would work in property and in 2003 Rochills was founded in Walton on Thames.
I am extremely proud of all of our staff who each give their full commitment to their job. Here at Rochills we all feel very strongly that a customer's needs must be met at all times. We pride ourselves that we have a reputation for our quality of service and professionalism together with a friendly approach. Nothing is too much trouble for us. That is why so many clients and their families come back to us.
As a working mother to 3 children my days are challenging but rewarding and I look forward each week to a long Sunday morning walk with our two dogs as well as my weekly Pilates class.
Get to know Craig...
A little bit about me: 
I have lived in the Surrey area since 2005, where previously I had lived in my home town of Harrogate, North Yorkshire. I was a chef in a previous life and worked in catering for many years. With my move to Surrey, I had a change in career and joined the biggest independent estate agent, Cubitt & West, where I worked as a trainee for 2 years and then moved to a local branch close to my home. In 2009, I joined Rochills as a negotiator and since 2012 have held the position of Sales Manager. Running the day-to-day business along with the Directors ensuring the office runs as smoothly as possible.
What I do out of work: Outside of work, I love spending time with my young family on days out as well as quality time at our home. I am also a keen supporter of my beloved Leeds United and try to watch them when my busy schedule allows. However, my big love are triathlons and cycling and love competing in many different events whether it is to raise funds for charity or simply to better my performance each time.
When you started at Rochills: June 2009
What I enjoy about working as an Estate Agent: I love working for a family business with a close focus on our core values. Giving our clients, which are people and not property, the best service from our individual approach to Estate Agency.
Proudest moments to date: The proudest moments of my life are the birth of my two sons. Being made Sales Manager of Rochills comes extremely high on the list. In 2015, I raised over £5,000.00 for a local hospital to buy equipment for their cardiac unit.
Favorite something: My favorite something has to be my collection of road bikes – getting in the saddle and getting lost for a few hours on an early summers morning… what could be better!
My customer service commitment: I learnt a phrase on my very first day of working for Rochills and still adhere to it to this day and use it throughout all aspects of my life….. "The standards you set, are the standards you get"
Get to know Daniel...
A little bit about me: I have lived in Walton for 6 years and lived in Weybridge for 7 years before that. I left university in 2002 and went straight into estate agency. I have worked for large corporate estate agencies as well as the smaller independent ones. I enjoy the flexibility and creativity of the independent estate agencies compared the rigid and soulless brands you sometime come across. I am married and have a son who attends Ashley school. Also an avid Liverpool FC fan and general sports nut.
What I do out of work: Any spare time I have is spent with the family. Either bike rides along the Thames or trying to get my 5 year old to enjoy golf…with little success to date.
What I enjoy about working as an Estate Agent: I love the varied nature of the job. No day is the same. I also love helping our clients achieve their dream move. Whether it's a first time purchase or moving up the ladder to house a growing family…..it's great to see them achieve what they need, to make their families happy.
Proudest moments to date: Undoubtedly it must be the birth of my son. He makes me laugh every day.
Favourite something: My favourite day of the week is a Sunday. I love to cook a roast for the family with a glass of red, whilst watching the football.
My Favourite Place in Walton: I think Walton offers a great deal for a lot of people. As a family we can enjoy going to the cinema, eating out in a choice of restaurants or enjoying time in a river front pub in the summer. For a small town I think we are lucky to have so much on our door step. It's a great place to live.
My Customer Service commitment: I think every client should be treated as an individual who has their own needs and expectations. I like to ascertain at an early stage what they are looking to achieve and how we can all work to together to make it happen for them.
Get to know Liz...
A little bit about me: I was born and grew up in Hillingdon, Middx but went to school in Harrow on the Hill. The eldest of three sisters I was raised in an airline family as both parents and grandparents worked at Heathrow for BA, and have therefore travelled extensively from an early age. It was inevitable that I would follow in their footsteps, and at 21 I started flying as longhaul cabin crew, ostensibly for two years, but which ended up being for 36! I had the most amazing career, visiting every corner of the globe and achieving the ultimate dream for me of being Concorde crew for a couple of years.
In August the airline restructured and it was time for me to choose a new career – having always been interested in property and property development, plus wanting to continue a job where good customer service was paramount, I applied for a job with Rochills.
Outside work: I now live in Shepperton, just across the bridge from Walton, but often find myself walking or cycling along the Thames from here to Hampton Court and Kingston. I enjoy keeping fit and have a 12 year old son so spend a lot of my weekends watching him play or running him to training. I occasionally work for This Morning doing the fashion spot on TV, which I enjoy as you always get to meet a celebrity or two!
When I started at Rochills: August 2020.
My role at Rochills: My job entails supporting the fantastic team in the office with all sorts of background duties, such as filing, sorting out keys, adding applicants to our wide database and liaising with vendors re viewings. I'm also now doing viewings as I feel I really know the properties having worked behind the scenes on getting them onto the market, and I really enjoy meeting potential purchasers and creating relationships to find them the house of their dreams!
Favourite something: I've still got the travel bug so spend a lot of time planning my next trip, although in 2020 this has been exceptionally difficult obviously!
Proud moment: Being taken on by Rochills and given a chance to train in a completely new career. They really took a chance on me as I was fairly inexperienced, but I have learnt so much under their expert guidance and I'm chuffed to bits that I seem to be picking it up really quickly.