We Live, Work and Play in The Rochills Community
We are a family run business and as our employees are local, it is extremely important to us to be able to  give back to our local community.  Our employees are kind hearted and generous and Rochills are keen to be involved with as many community and charity projects as we can.
Rochils provide real hands-on involvement and support in our community and all events are actively promoted through our marketing initiatives, increasing foot-fall to the event supporting our local schools whilst underpinning our identity as an important and integral part of the local community.
We are here to help, so please do find out if we can assist you in anyway by emailing [email protected]
We look forward to hearing from you!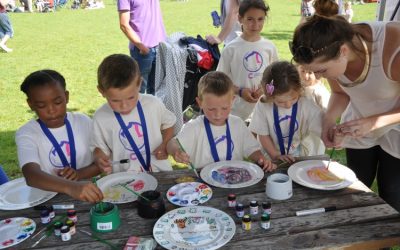 In 2013 and 2014 Rochills were proud sponsors of the Little legs charity event to raise money for Cancer Research.  As well as racing,  children were given a plain white plate and asked to paint an image of their own design.  All the plates were then displayed in our ...
read more