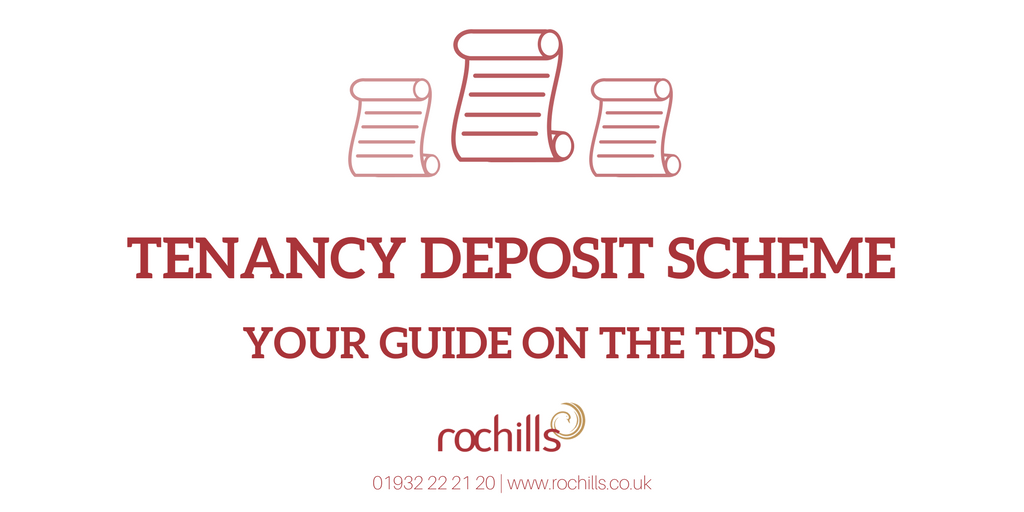 Tenancy Deposit Legislation 2007 – New laws for tenancy deposit schemes
From 6th April 2007 all landlords of Assured Shorthold Tenancies (AST's) in England and Wales will be required to join a mandatory tenancy deposit scheme. The scheme will not apply to deposits taken before the scheme came into force (6th April 2007), unless and until a new replacement tenancy agreement is signed.
There are two aims:
1. To ensure good practice in deposit handling
2. To provide an alternative dispute resolution service
Landlords can choose from two types of scheme, an insurance based or custodial scheme (see below).
Who will run the schemes?
Scheme Operators
The Government awarded contracts to three companies to runs its tenancy deposit schemes on 22 November 2006.
The three schemes are:
The Deposit Protection Service (The DPS) – the only custodial deposit protection scheme – is free to use and open to all Landlords and Letting Agents. The service is funded entirely from the interest earned from deposits held. Landlords and Letting Agents will be able to register and make transactions online. Paper forms will also be available, should internet access be an issue. The scheme will be supported by a dedicated call centre and an independent dispute resolution service.
Tenancy Deposit Solutions Ltd (TDSL) is a partnership between the National Landlords Association and Hamilton Fraser Insurance. This insurance based tenancy deposit protection scheme enables landlords, either directly or through agents, to hold deposits. Letting agents can also join the scheme.
The Tenancy Deposit Scheme (TDS) is an insurance-backed deposit protection and dispute resolution scheme run by The Dispute Service that builds in a scheme established in 2003 to provide dispute resolution and complaints handling for the lettings industry.
The provisions in the Act will make it a requirement that any landlord who wishes to take a monetary deposit must safeguard that deposit with a tenancy deposit scheme (TDS).
The aims of the provisions are to remove the risk of misappropriation of tenant's deposits by landlords and letting agents.
Tenancy Deposit Schemes
Once the provisions come into force in April 2007 they will apply to all new tenancy deposits taken in connection with assured shorthold tenancies. The vast majority of tenants in the private rented sector are assured shorthold tenants and will therefore be entitled to the protection offered by a TDS.
Schemes will have two main purposes:
to safeguard tenancy deposits paid in connection with assured shorthold tenancies
to facilitate the resolution of disputes arising in connection with such deposits.
Arrangements will be made with bodies to set up and manage Tenancy Deposit Schemes on the Government's behalf. These will be scheme administrators. At present the intention is to do this through contractual arrangements with private organisations. Both custodial (where the deposit is paid into a scheme) and insurance-based schemes will be chosen as a result of a competitive tendering process where each proposed scheme will be examined against set criteria.
Schemes are likely to be self-financing, but the Government may provide financial assistance to cover some costs for the schemes. The Government will also be able, if necessary, to provide financial guarantee for schemes, for example, should they be at risk from becoming insolvent or if a scheme administrator misappropriates the monies in the scheme.
The Government will be able to check the accounts of a scheme (and other information) to ensure the scheme is offering value for money and not misappropriating tenant's deposits.
Any amount of money taken by a landlord or agent acting on their behalf, from a tenant which acts as a security deposit, even if it is not called "a deposit", will be protected by this legislation. This is to counter the possibility that some unscrupulous landlords may attempt to avoid having to take a deposit in accordance with a TDS by calling it another name.
Requirements Relating To Tenancy Deposits
A landlord will not be able to take a deposit in respect of an assured shorthold tenancy unless it is to be covered by a TDS.
A landlord will have to:
deal with a deposit in accordance with an authorised scheme,
comply with the initial requirements of a scheme within 14 days and
give the tenant the appropriate information relating to the deposit within 14 days of receiving the deposit.
Until this is done, the landlord will be unable to regain possession of the property using the usual "notice only grounds" for possession. Under Section 21 of the Housing Act 1988 a landlord can obtain an order for possession of an assured shorthold tenancy at any point after the first six months of the tenancy, providing any fixed term has expired and they give the tenants at least two month's written notice.
Preventing a landlord from being able to use this ground will provide the tenant with a much greater security of tenure and will act as an incentive for landlords to ensure deposits are safeguarded by a TDS.