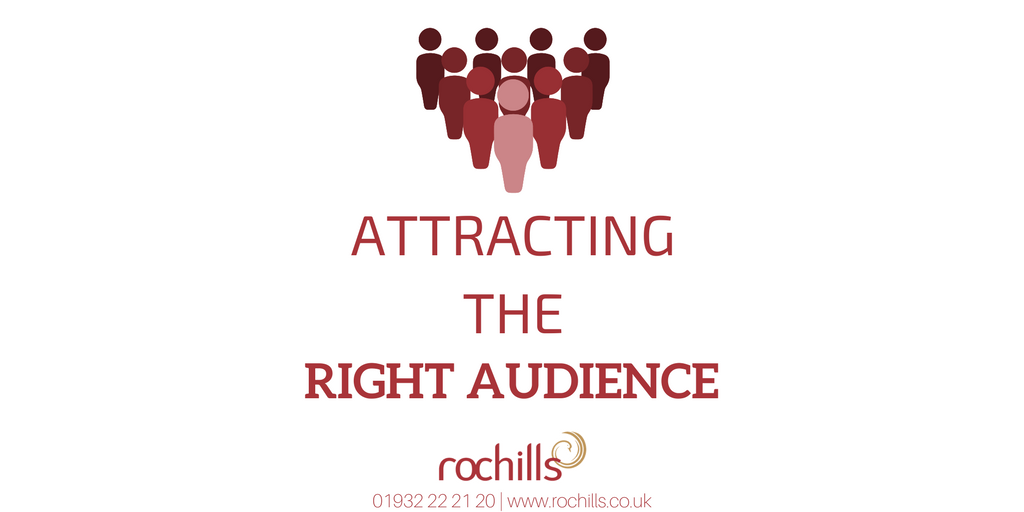 Firstly you will need to answer these questions to find out who they are:
What is the average age of the owners in your street?
Do they work?
Do they have children?  What age are most of the children?
What is close by?  Are there any playparks or schools? What about a service mans club or bus routes?
What kind of houses are around?  Are they mostly townhouses, all flats without lifts, mostly bungalows?
What is the garden like?  Large or small, maybe it has steps to it, or is on tiers.
How old were you when you bought this home?
Which category do they fit into?  These are your Target Audience
When you have built up a picture of the kind of buyers that are most likely to buy you then should aim to appeal to them as best you can.
Here are a few things to think about to attract your target buyers.
First Time Buyers
These are generally stretching their budgets to the limits after saving for a long time for a big enough deposit.  They will be looking for something finished to a modern standard.  Something that offers a stylish living, somewhere they will be proud to show off to their friends, somewhere to entertain.  They tend not to be overly bothered by storage nor practicality, they buy with their hearts.  Open plan living works wonders here, with modern accessories and plastered walls that are easy to paint.  Think young and modern.
Okay, there will always be exceptions to every rule, but, those first time buyers that want a project when you have a brand new kitchen, were never going to buy yours anyway!
Young Families
Generally this market has young children, toddlers and want to expand their brood.  They may have previously beenh in a terrace or apartment with little outside space.  Make the most of your garden here, they will expect to see all bedrooms as bedrooms as that is what they will need them for.  They will appreciate plenty of storage and will look in yours so if you have built in storage, do try and de clutter so they can see how big it is.  They will be looking for tell tale signs of wear and tear that may cost them money.  They will already have owned a house and will know what to look for.  Keeping costs down with a family is essential.  If you have a really energy efficient home, tell them.
Older Families
They may have teenagers and bigger kids need bigger spaces.  Second reception rooms or a teenagers annex in the garden are great places to highlight.  Try and tone down your teenager's room styles, sometimes that hot pink and green jade combo might not be hip with the next generation.  They will be looking for location and practicality and will also be thinking of how the house will grow when the teenagers go off to university.  Can you offer an office space for all that studying and parents that work from home?  Double rooms /rooms that can take a double bed should be shown with one.
Mature Market
Consider those that have up-sized previously and their children have houses of their own, but don't want to take the leap of downsizing too much.  They will be in comfortable jobs, be very secure in what they want and have the extra money to go on holidays/travel and have nice cars.  A wide driveway and large garage are definitely a thumbs up, as children will come to visit and they may even be babysitting grandchildren.  They will have hobbies such as walking or golf.  They will expect to see a house to a good standard but with plenty of storage.  A well maintained garden will be an asset with mature plants and shrubs and no weeds.
Retirees
With the expense of running larger houses they will be looking to their future and wishing to protect their pension/lower incomes.  They will be looking at taking a final leap towards an easy lifestyle, they may have health problems that make stairs difficult.  They might be very keen to garden but cannot handle a heavy mower any longer, and may need access to buses.  Keep planters tall (for less bending) Flagged gardens are easier to maintain, and a good bus access mean they are not cut off and can retain their independence.  If you have great neighbours and a particularly caring community tell your agent and make sure they can tell your viewers about the neighbours to put the buyers mind at rest.  If they are living next to a young student with lodgers that goes to sleep late, it might not be what they imagined.
Identify your market to sell your home successfully.
"If you try and appeal to everyone then you will appeal to no one."
For more free advice and updates on the local property market, join the Walton Property Community on Facebook.