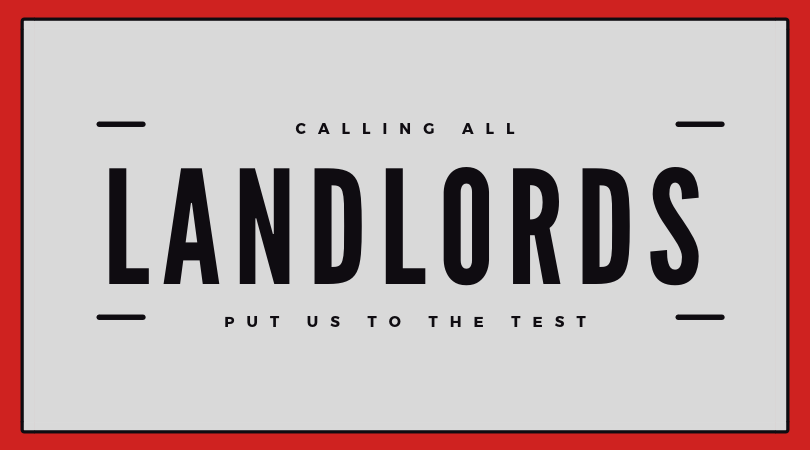 Landlords, we want you to CHALLENGE us.

By letting your property within 10 working days.

If we are unsuccessful, then we will reduce our fee by 50%!

The offer ends 6pm November 30th 2018, so be quick.

Just mention the code "10 Day Challenge" when talking to one of our team.
If you are interested in this promotion then please provide us a few basic details, by filling in the form below.
The Terms and Conditions of this Offer
Subject to a realistic marketing price in line with current and prevailing market conditions.

Offer applies to new instructions only, received between 8am 22nd October to 6pm 30 th November 2018.

Sole Agency basis only.

The 10 day challenge offer must be mentioned at the time of the landlord instructing Rochills using the code "10 day challenge".

The offer applies to 10 working days (excluding weekends and bank holidays) from the 1st day of marketing on portals up to and including the date an offer is submitted to the landlord.

This offer is not to be used in conjunction with any other offers.

No retrospective claims can be made.

The offer must include a To Let board erected at the property upon instruction- unless there are specific restrictions on agent boards within the Head lease or due to any conservation area restrictions.

The offer is subject to a landlords' administration fee of (£95 plus vat) once Rochills have secured a tenant.

The offer only applies to our rent collection or fully managed services for the first 6 months of the new tenancy based on our standard fees*

After the first 6 months discount, the fees will revert to the full standard fees*.

Offers expires 6pm 30th November 2018.

Rochills have absolute discretion in determining whether the terms and conditions of this offer have been met.
          *(10% + VAT for rent collection and 12% + VAT for fully managed).